We are your boots on the ground.
Why do it yourself, when we can do it together? Integrating cloud-based technology with face-to-face connection is our forte. We've pulled together the best partners, including Gusto's full platform, to bring you a world-class client experience (CX).
HR is hard. Let's tackle it together.
You don't have to go it alone. Sign up for the Concierge plan and get personal support from certified HR experts on top of easy-to-use payroll and essential HR tools.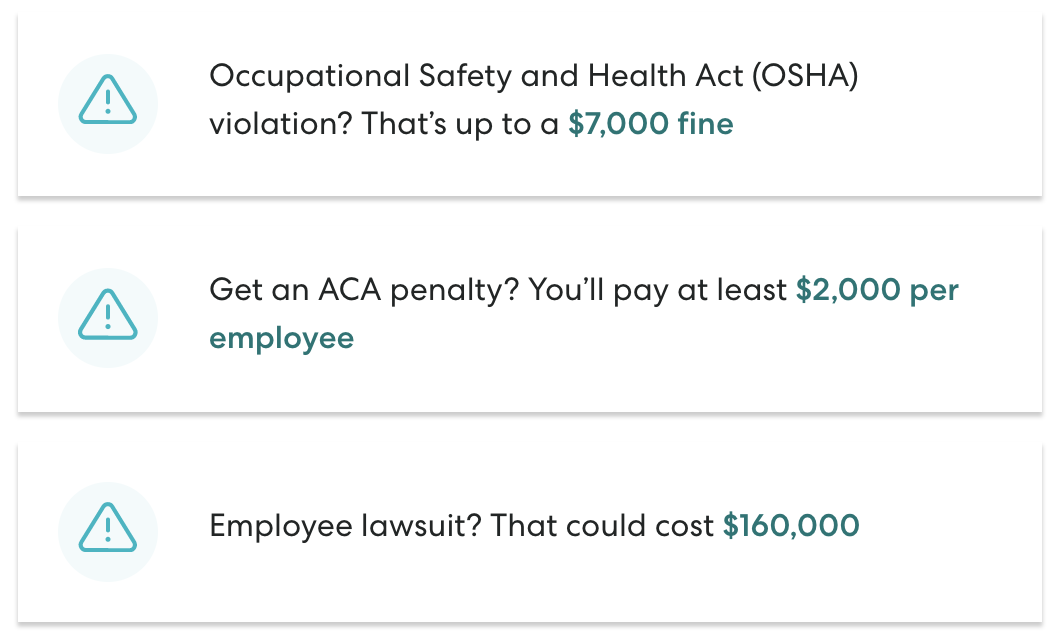 Avoid expensive compliance mistakes.
Setting up your HR the right way can help avoid fines and lawsuits down the line. We'll give you the tools to help you stay compliant and get ahead of changing regulations that affect your business.
"We have a dedicated support account and they are wonderful. Super knowledgable and super patient! We call that number often."
Koan Goedman
Founder of Huckleberry Roasters
Get a head start on HR tasks with expert resources.
With hundreds of professional templates and guides built by HR experts, there's no need to start from scratch.
With our Concierge plan you'll get live, unlimited advice from SHRM and HRCI-certified experts with years of HR experience.