We are your boots on the ground.
Why do it yourself, when we can do it together? Integrating cloud-based technology with face-to-face connection is our forte. We've pulled together the best partners, including Gusto's full platform, to bring you a world-class client experience (CX).
Run your payroll in minutes.
Payroll shouldn't take hours. So Gusto designed it to be easy. With just a few clicks, your team gets paid. You can even set it on AutoPilot.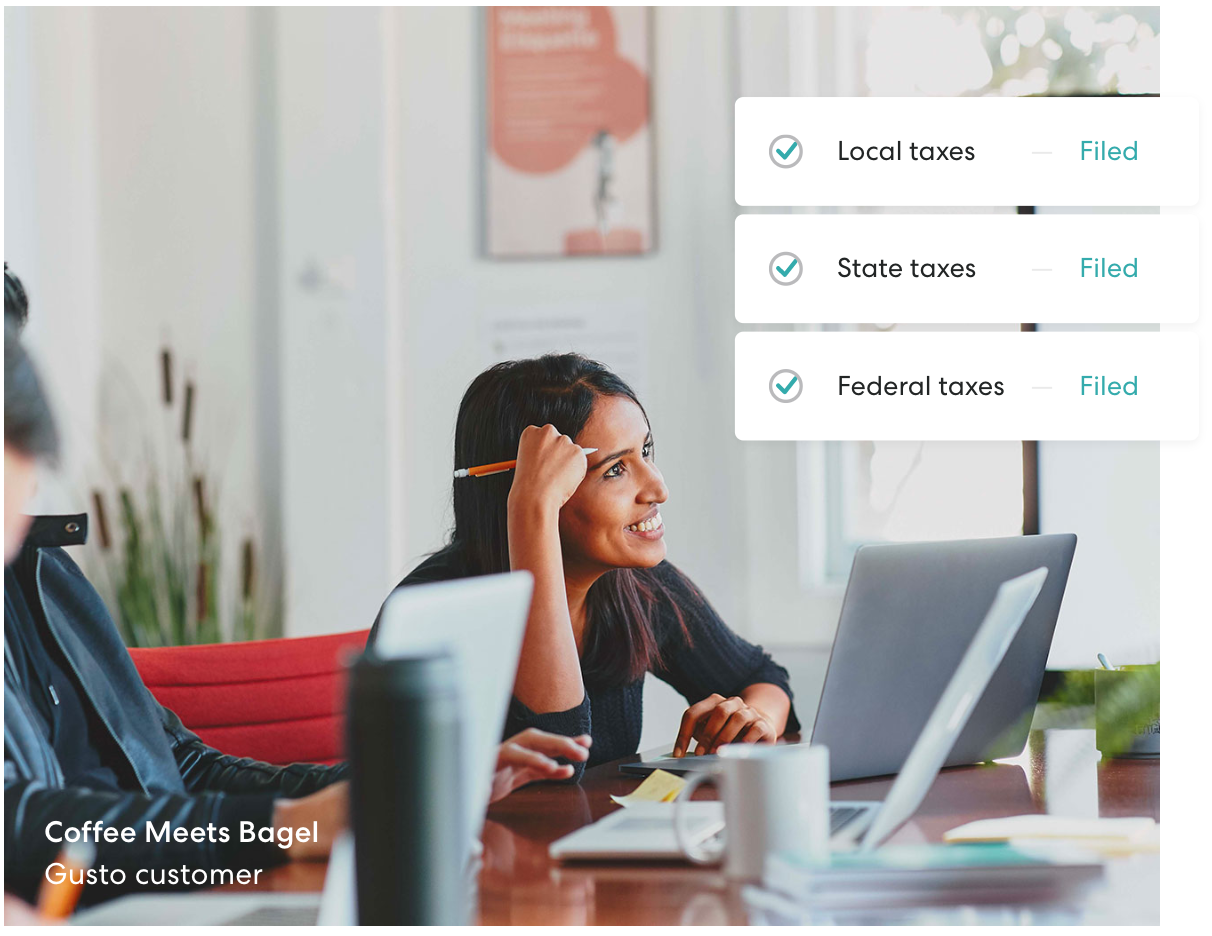 Your payroll taxes, filed automatically.
Gusto doesn't just calculate your taxes, they file them with the right government agencies every time you run payroll.
Other providers charge for this — with us, it's included.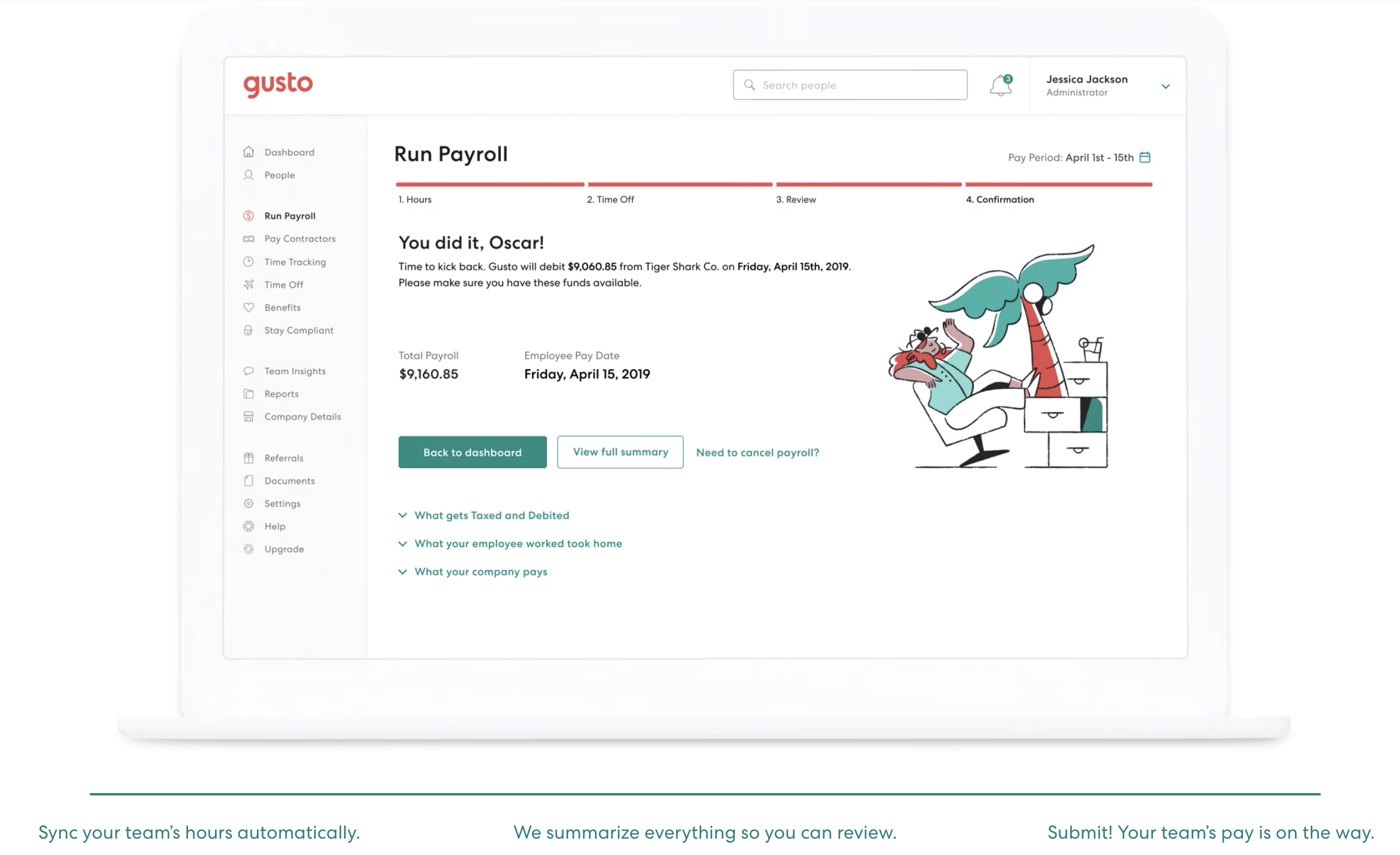 Easy to use & seriously smart.
Everything you need, synced with payroll.
All Gusto's features work together seamlessly on one platform — health insurance, 401(k), workers' comp, time tracking, PTO, and more.
They play nice with others too.
Xero, TSheets, QuickBooks, Trainual, Clover, and more
Compliance, accuracy,
and peace of mind.
No forgotten forms or signatures. Employee I-9s and W-2s, and contractor 1099s are signed and stored online.
Auto-calculations for fewer mistakes. We keep track of changing tax laws and do all the calculations for you.
Track lunches, breaks, and more. Gusto's simple time tracking helps you stay in compliance if you have hourly workers.
Workers' comp with no lump sums.
Protect your business and your employees. Set up and sign your workers' comp policy all online, then pay as you go instead of all at once.
Help from people who care about your team.
The one thing that makes smart technology better? Even smarter people who care about you, your business, and your team.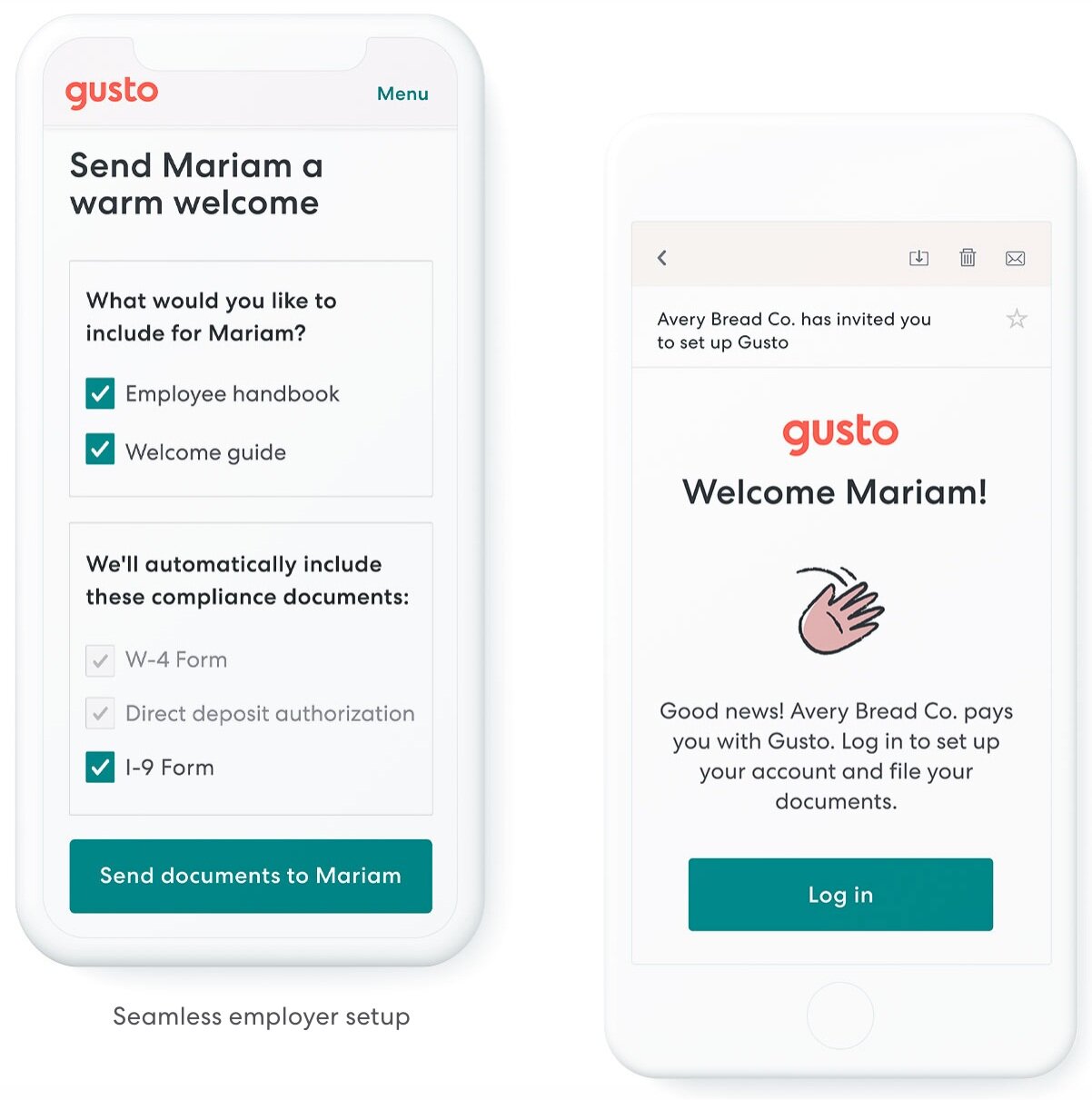 Employee-friendly, and less work for you.
Employees onboard themselves right in Gusto. Pay stubs and W-2s are online and easy to find. Fun, automatic payday emails for every employee. Former employees can still access their forms.