We are your boots on the ground.
Why do it yourself, when we can do it together? Integrating cloud-based technology with face-to-face connection is our forte. We've pulled together the best partners, including Gusto's full platform, to bring you a world-class client experience (CX).
It all starts with a great first day.
Make an offer they can't refuse. Once you get up and running on Gusto, send new hires slick offer letters that help you stand out.
All aboard! Your team can sign forms and contracts—plus enroll in payroll and benefits—all online. No paper required.
Roll out the red carpet. Get your new hire excited to start and help them get to know their team.
See how your team's doing. Use anonymous surveys to get feedback and recommendations on what your team needs.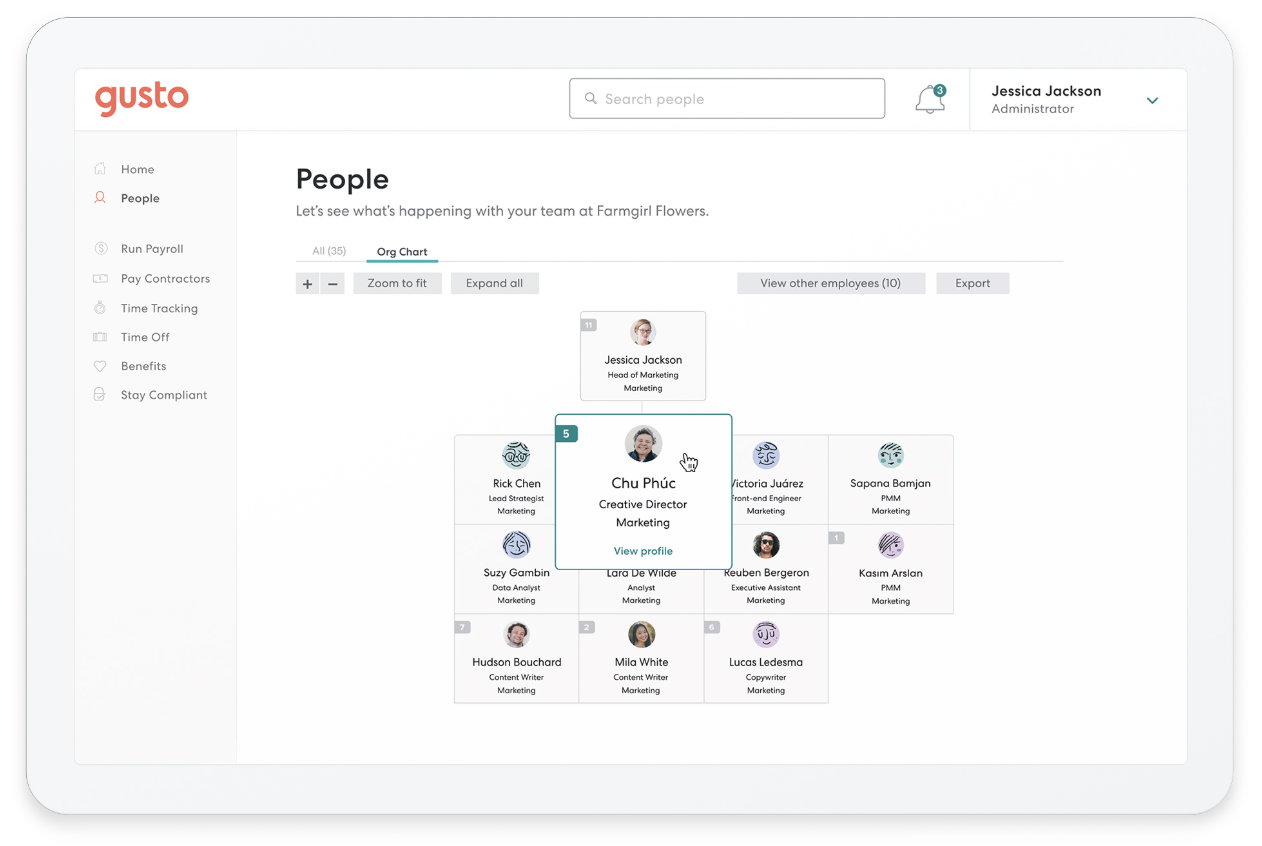 HR built for the way you work.
It's time to stop managing your team with email and spreadsheets—modern HR is finally here. And because HR with Gusto is integrated with payroll, it's that much easier to stay compliant and keep all of your employee data in sync.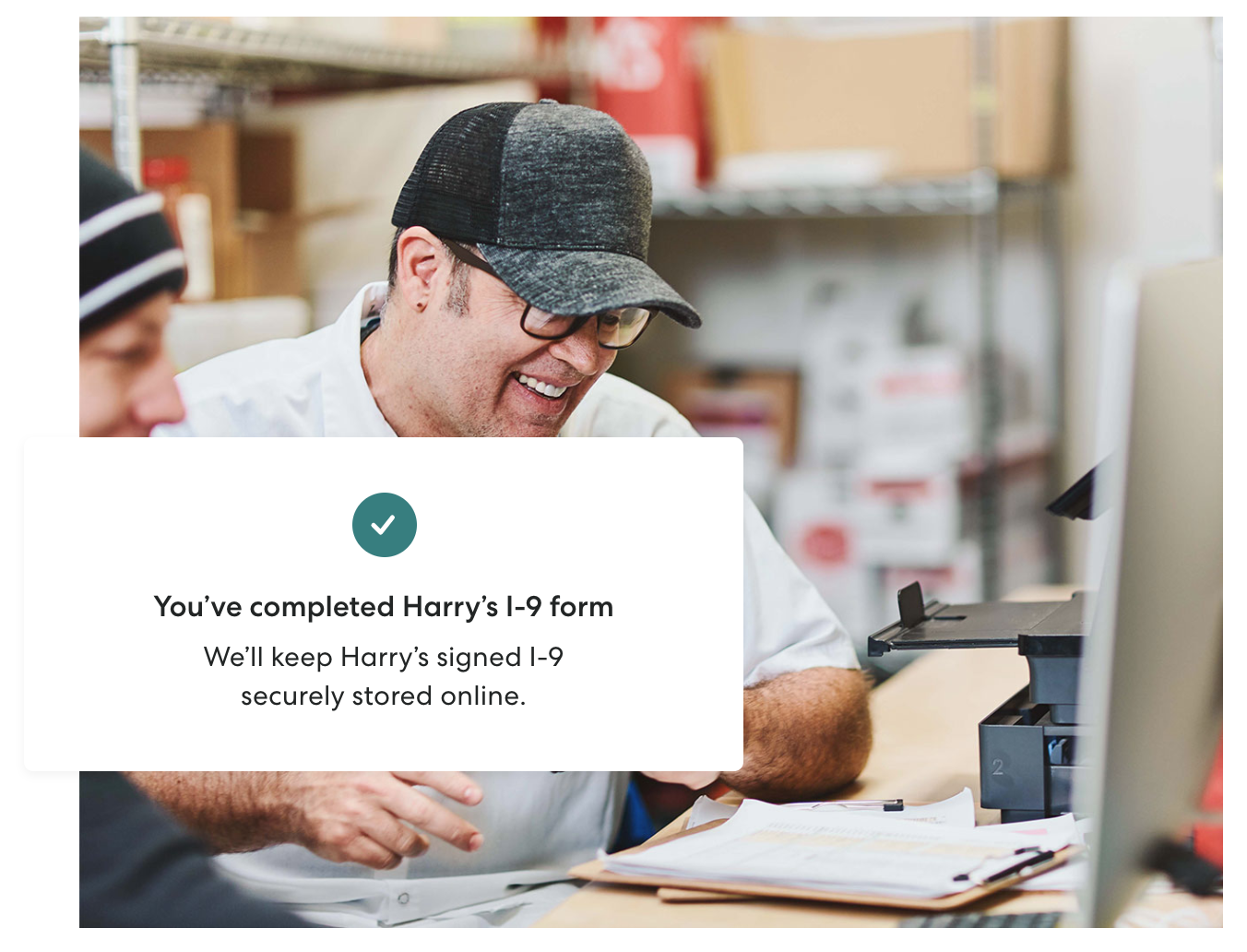 Secure employee documents, and save a few trees.
Create a great first impression for new team members with Gusto—from sending offer letters and welcome messages to signing forms and enrolling in benefits. And when employees self-onboard online, you get to skip the new hire paperwork.
As your team grows, so does the paperwork. With Gusto, you get one place to store it all online—from onboarding forms to NDAs and everything in between—secured with 256-bit SSL encryption. Employees can e-sign documents inside Gusto, keeping your records current.
It's the little things that make a difference.
There are so many ways to support your team beyond payday: team surveys, expert HR advice, and the small celebrations that bring us together.